The Energy Question With David Blackmon, Episode 23: David chats With Tammy Nemeth About This 'Energy Transition'
In Episode 23 of The Energy Transition podcast, David Blackmon and Dr. Tammy Nemeth talk about the progress, or lack thereof, being made related to the so-called 'energy transition.' Among other sub-topics, David and Tammy address are the following: The major impact of public policy on how and where we get our energy. Keystone XL – has Biden's cancellation reduced oil sands production? BP Earnings and strategy shift and the factors that led to it. Issues with ESG and related reporting mandates. Why the principles of accounting are a potential impediment to ESG. What is the real pace of progress in the "energy transition?" Are high energy/food prices a feature rather than a bug in the energy transition? Will the production of lithium-ion batteries really rise by a factor of 700% by 2027? Dave has brain lock about which Lithium Triangle country just made a big deal with China to develop its resources. Hint: It's Bolivia. The problem isn't limited to Lithium: It's Copper, Cobalt, Antimony, Nickel and on and on and on. Siemens Gamesa's big loss on wind energy, and how ESG investors like Vanguard and BlackRock shared in it. Canada pension plan's investments in something called Octopus Energy, a company that boasts about never having made a profit. Why India, Indonesia and other Asian nations continue to increase coal usage. Tammy has a cooler head than Dave about the ultimate outcome of all of this boiling of the frog on energy in the western world. Enjoy.
Link to the Tammy Nemeth: Here
[Follow us on Twitter at @EnergyAbsurdity and @IPAAaccess]
IPAA is one of the industry's oldest and most effective national trade associations, representing mainly the interests of small to mid-size independent producers.
Sponsorships are available or get your own corporate brand produced by Sandstone Media.
David Blackmon LinkedIn
The Crude Truth with Rey Trevino
Rey Trevino LinkedIn
Energy Transition Weekly Conversation
David Blackmon LinkedIn
Irina Slav LinkedIn
Armando Cavanha LinkedIn
Our Sponsors:
We would like to thank our sponsors and fellow traveling industry thought leaders.
Fellow Podcast Travlers:
Mark LaCour, Editor in Chief, OGGN
Mark LaCour, Editor in Chief, OGGN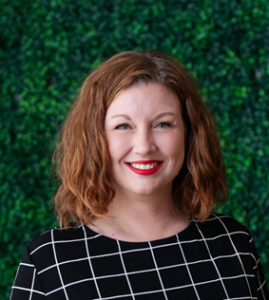 Paige Wilson, Host of Oil and Gas Industry Leaders and Co-Host of Oil and Gas This Week Podcast.  
Stu Turley, Host of the Energy News Beat Podcast.
Sandstone Group Production Sponsor.