In Episode 76 of The Energy Question, David Blackmon interviews Jacki Daily, host of the terrific Jacki Daily show at Blaze TV.
David and Jacki focus their discussion on Jacki's views about the threat to all Americans' rights to a fair trial that the recent secretive impeachment of Texas Attorney General Ken Paxton presents. Paxton was impeached in the final days of the regular legislative session in May, following a weeks-long investigation held behind closed doors in which the defendant had no opportunity to present evidence or argue his case.
This process went against all state precedents and constitutional requirements governing impeachment processes. Jacki points out that if this can be done to a sitting Attorney General, it can be done to any of us, too.
The second half of the interview focuses in on the presidential campaign by Robert F. Kennedy, Jr., and Jacki's analysis that his independent candidacy is likely to take more votes away from Donald Trump or another GOP nominee than he would from Joe Biden or another Democrat nominee in 2024.
Enjoy.
Home page for the Jacki Daily Show: https://www.jackidaily.com/
You can find the Jacki Daily Show on all the popular podcast apps.
Thank you to USOGA for Sponsoring the Energy Question!
The Energy Question Episode 76 – Jacki Daily, host of the Jacki Daily Show at Blaze TV,
When the transcript becomes available, we will include it here. -Thank you!
Fellow Podcast Travlers:
Mark LaCour, Editor in Chief, OGGN
Mark LaCour, Editor in Chief, OGGN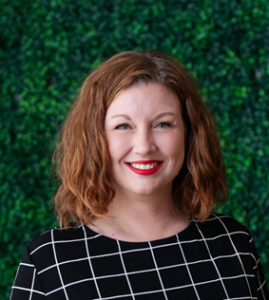 Paige Wilson, Host of Oil and Gas Industry Leaders and Co-Host of Oil and Gas This Week Podcast.  
Stu Turley, Host of the Energy News Beat Podcast.
Sandstone Group Production Sponsor.